We now have the Radial X-Amp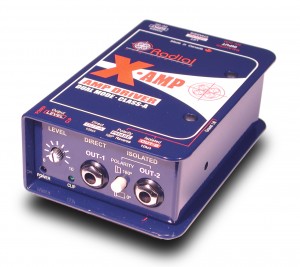 for perfect post-recorded level and impedance matched re-amping and the Radial JDI Passive Direct Box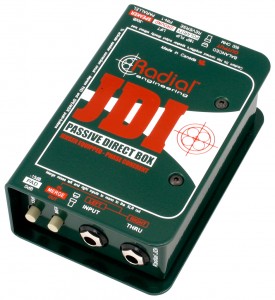 for the best possible D.I feed.
So what does this mean for you?  Well, imagine adjusting your amp/s while you play – a tad tricky in reality, so this gives ultimate  control over your amp sound – post-recording, or, the option to layer and experiment with completely different amp settings, or drive x 2 amps (or effects pedals) from one signal, transformer isolated to eliminate buzz and ground loops….and achieve massive stereo.
The real beauty is the X-Amp perfectly matches the DAW's line level output with the amp's input, as if you were plugging the instrument in directly.  Awesome!!
httpv://www.youtube.com/watch?v=uwrwov7n4fU&feature=player_embedded