Here's a suggestion of how you might set up an MS matrix (in Pro Tools) to reveal the mid and side elements of a stereo track:
import a stereo track
create x 3 stereo aux inputs (labelled here as

mid

,

side 1

and

side 2

)
set the pan pots of

mid

and

side 1

to the centre and leave

side 2

panned max left and right
change the stereo track's output to a stereo bus (bus 1-2 is used here)
make the input of

mid

bus 1-2
send

mid

to bus 3-4 using a pre-fade send, with the send level set to -3.0dB
change the input of

side 1

to bus 3-4 and change its output to bus 5-6
change the input of

side 2

to bus 5-6
insert a plug-in on

side 1

and

side 2

that allows you to independently invert the phase of either the left or right channel – here, a multi-mono version of trim is used, where the channels are unlinked and the phase of right the channel is inverted
finally, use a phase meter to verify mono in-phase (when

mid

is soloed) and mono 180˚out-of-phase (when

side 2

is soloed).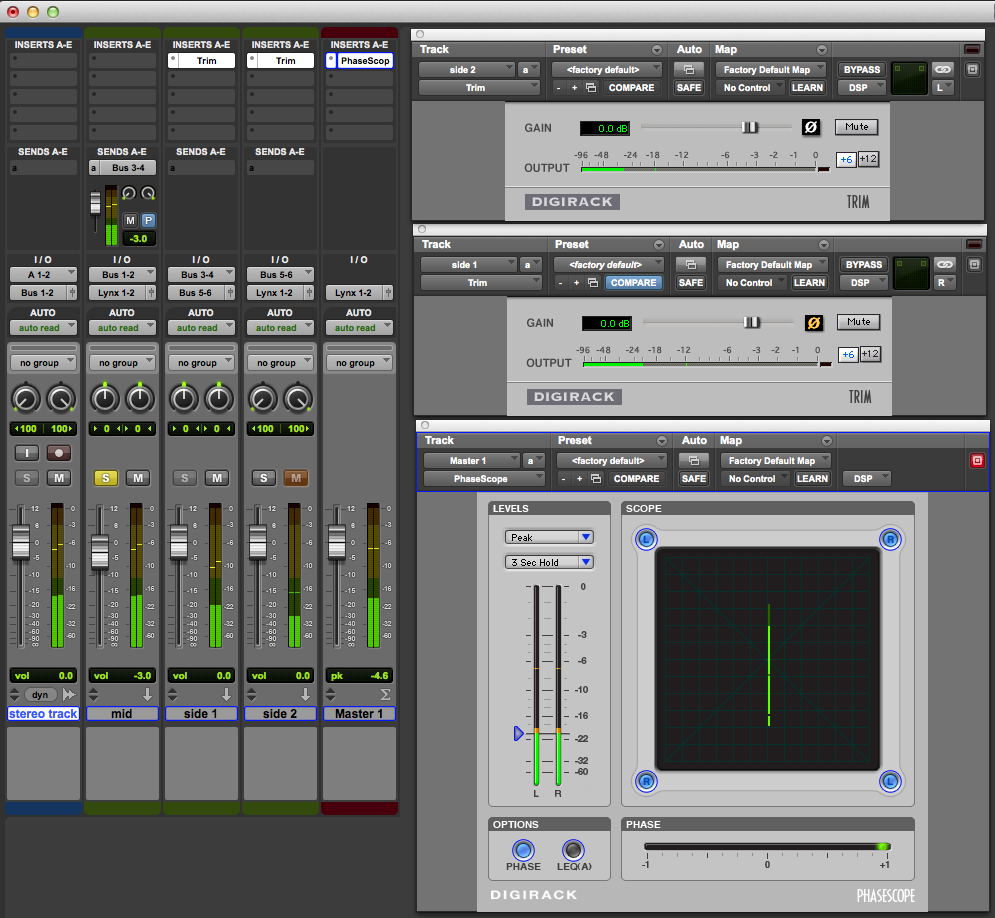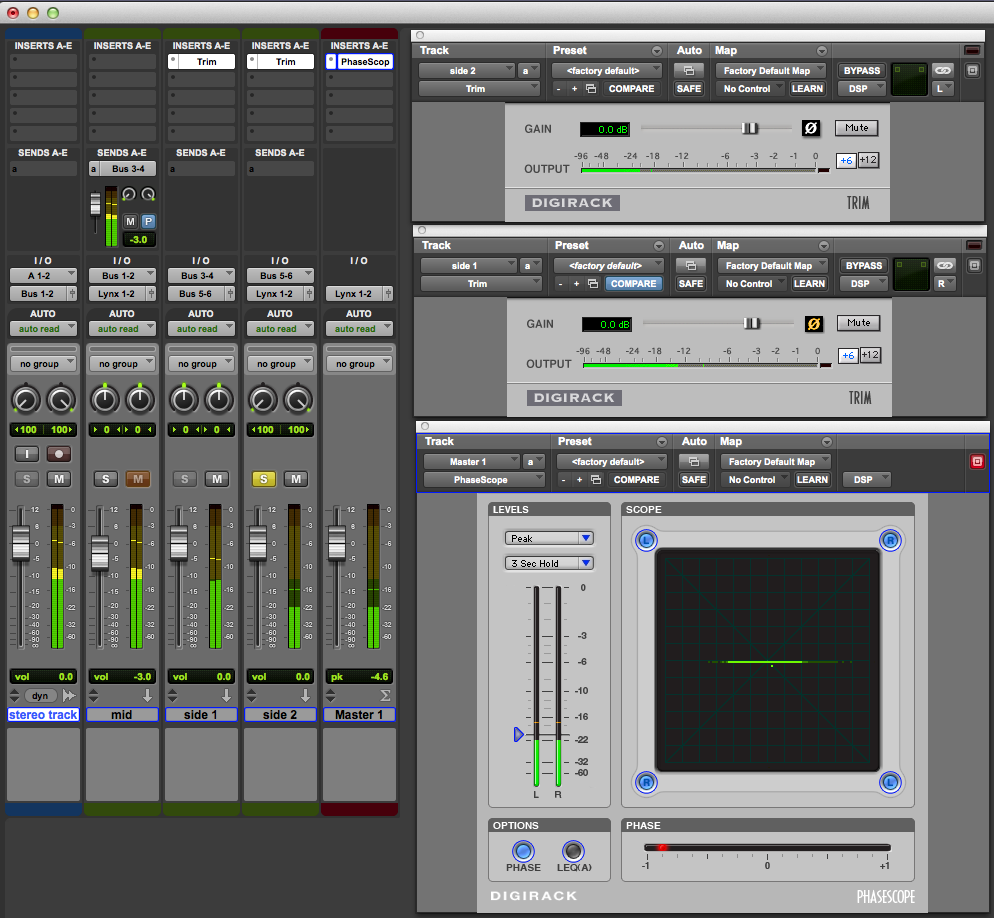 NB: Each screenshot also shows how the plug-in Trim is set up – make sure the usually blue link (chain) symbol, towards the top right of the Trim window, has been clicked to un-link channels left and right, enabling the the right channel (in this case) to have its phase inverted.
Doing this will enable you to independently process the mid and side (audio) of a stereo mix – which can be a very useful mastering tool.